FREE DELIVERY
Free next day UK delivery on items £300 or more
SECURE CHECKOUT
Shop online with our 100% secure checkout
PERSONAL QUALITY SERVICE GUARANTEED
CLICK & COLLECT
Order online and pick up from our store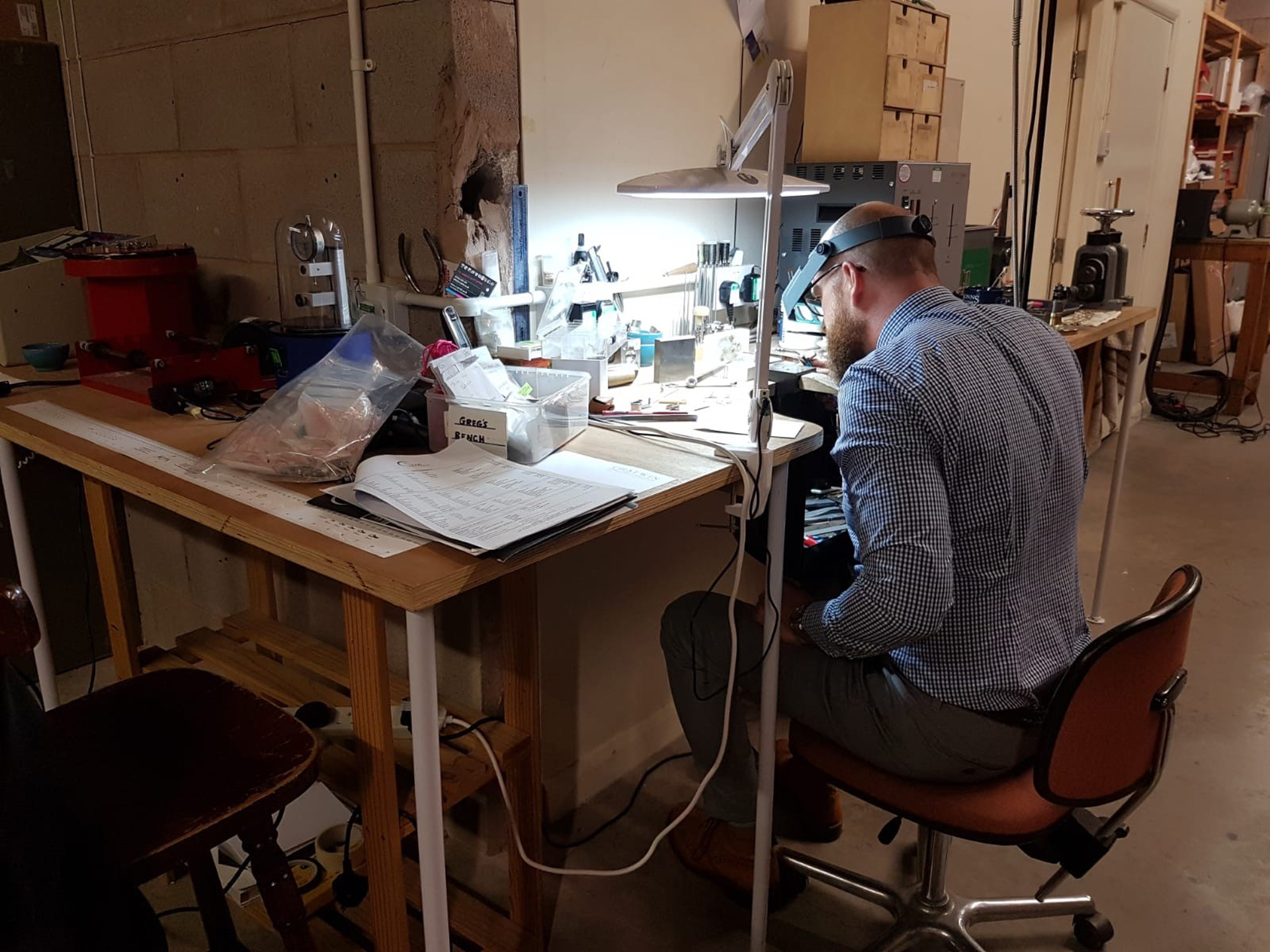 Greg Dent has worked in the Jewellery Industry for over 30 years, initially starting off in the family business as an apprentice making and repairing jewellery.
Greg worked in the family run business for over 10 years before gaining further experience with Classic and prestigious watches and in 2016 took over Chatwin Jewellers in Cannock, which is a thriving and busy town centre store, stocking a large variety of new and pre loved jewellery including classic watch brands.
Greg also operates a repair service from the store, ranging from basic chain repairs, to full remounts, re-tipping, remodelling and can also offer a 3D printing service to replicate an exact copy of an existing piece or a commission for a bespoke piece of jewellery.
More recently Greg has looked to offer a diverse range of jewellery to a larger customer base and took the plunge to go online.
All of the classic and modern pieces are offered from diamonds, emeralds,  rubies and sapphires to contemporary ranges including Couer de Lion, Fiorelli, SeaGems and Victoria Cruz.
We also carry a large range of unique and unusual pre loved pieces to include rings, jewellery and classic prestigious watches including Rolex, Breitling, Omega and Tag Heuer.